Presentation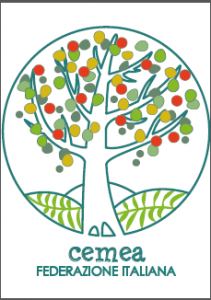 FITCEMEA was created in 1950 and brings together organisations and cooperatives across 12 regions of Italy (Piemonte, Lombardia, Veneto, Toscana, Emilia Romagna, Lazio, Campania, Sardegna).
The idea is to bring regional standards in line with the federal standard.
Each regional organisation brings together youth workers, educators, psychologists, activities facilitators specialising in early childhood and educational play.
The aims of the organisation are
To promote the activities of training centres using active education methods to organisations working with local authorities and the schools sector.
To develop partnerships through organisation of training, of seminars for youth workers, educators and activity facilitators.
To develop different forms of international cooperation which foster the integration of youth workers into the European environment and allow for skills transfer and experience sharing.
To promote the development of educational and cultural activities for young people during their free time. A fundamental aspect being the work carried out with families and early childhood structures.
In order to implement these objectives FIT organises educational conferences, training, local and international –level workshops.
Activities
FIT carries out its activities using differing kinds of activities
social: holidays and leisure, early childhood, youth, sustainable development, scientific activities, media education, environmental education.
management of activities on the ground: management of crèches, workshops for children and young people, children's centres, toy library, active citizenship projects in towns
Training of teachers and social actors, specialists in professional activity facilitation training and trainers specialised in intercultural training.
;
Address
Fédération Italienne des Ceméa
Siège social
Via Boccaccio 6
50133 Firenze
Tél : 00 39 64 991 75
site :www.cemea.it
Secrétariat National de la FITCEMEA
Borgo Pinti 74
50121 Firenze
Tél : 00 39 0 55 248 00 67
Contact
Gianfranco Staccioli
giasta@centroin.fr